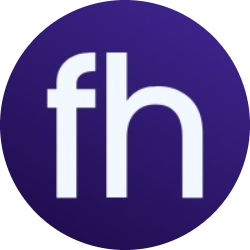 Flowhaven, Licensing Suite
United Kingdom Helsinki Southern Finland 00130, FI
Sales, Business Development, Business Consulting
IT, Software development, System Engineering Jobs
Marketing and PR, Advertising and Creative Media Jobs
Management (incl. project, product management & human resources)
Telecommunication, Call Centre, Customer Service Jobs
Company Detail
Flowhaven is the leading brand licensing management platform. Built on Salesforce, the #1 customer relationship management (CRM) platform, Flowhaven enables licensing professionals to automate every phase of the brand licensing workflow process within a single solution, including planning and strategy, account and agreement management, content distribution, design approvals, royalty reporting and more. Flowhaven is a Licensing International member with offices in London, Los Angeles, and Helsinki.
Company Overview
Established 2016
Employees 11-50 employees
Email ******@flowhaven.com
Websitehttp://flowhaven.com/
Current Opening
Thank you for your inquiry about employment opportunities at our company. Unfortunately, we have no open positions at this time. Please check this page again later.