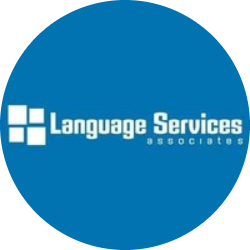 Language Services Associates
United States of America Horsham 455 Business Center Drive, Suite 100
Translation, Localization, Interpretation Jobs
Telecommunication, Call Centre, Customer Service Jobs
Sales, Business Development, Business Consulting
Company Detail
Established in 1991, LSA's mission is to help people and companies survive and thrive in a global environment. Leading corporations across the globe depend on our language solutions to get the cultural support they need, while benefiting from the best customer service possible. As one of the largest and fastest-growing language services providers in the world, our employees and linguists know that what they do matters; together, we are making a difference in society through language. Every day, we help millions of non-English speakers overcome communication barriers, meet goals, build trust and grow as individuals. It is this passion for helping others that continues to drive our culture of service excellence, and that keeps clients coming back! We're proud to fulfill the multicultural communication needs of more than 1,400 clients worldwide, in over 200 languages, across virtually every industry. Our language solutions include telephone interpreting, translation and localization, video remote interpreting, face-to-face interpreting, sign language interpreting and language assessments.
Company Overview
Established 1991
Employees 51-200
Email ******@lsaweb.com
Websitehttps://lsaweb.com/
Current Opening
Interpret through web-based system Answer...