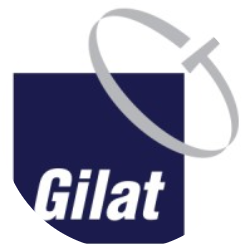 Gilat Satellite Networks
Israel Kiryat Arye 21 Yegia Kapayim
Telecommunication, Call Centre, Customer Service Jobs
IT, Software development, System Engineering Jobs
Management (incl. project, product management & human resources)
Company Detail
Gilat Satellite Networks Ltd. (NASDAQ: GILT, TASE: GILT) is a leading global provider of satellite-based broadband communications. With 30 years of experience, we design and manufacture cutting-edge ground segment equipment, and provide comprehensive solutions and end-to-end services, powered by our innovative technology. Delivering high value competitive solutions, our portfolio comprises of a cloud based VSAT network platform, high-speed modems, high performance on-the-move antennas and high efficiency, high power Solid State Amplifiers (SSPA) and Block Upconverters (BUC). Gilat's comprehensive solutions support multiple applications with a full portfolio of products to address key applications including broadband access, cellular backhaul, enterprise, in-flight connectivity, maritime, trains, defense and public safety, all while meeting the most stringent service level requirements.
Company Overview
Established 1987
Employees 1,001-5,000
Email ******@gilat.com
Websitehttp://www.gilat.com/
Current Opening
Thank you for your inquiry about employment opportunities at our company. Unfortunately, we have no open positions at this time. Please check this page again later.